Home

>

Roll-Applied Sealing Material, Model EZ WRAP, by Viscotaq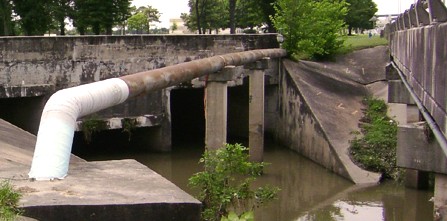 Description
Visotaq ViscoWrap is a versatile and economical sealing product with excellent sealing properties for a wide range of applications such as leakage prevention or environmental encapsulation. It works as a corrosion barrier, vapor barrier, water stop or encapsulation agent. It has immediate adhesion to any dry surface such as steel, PE, PP, epoxy, polyurethane, PVC, etc. without roughening. It is strengthened by a fiber mesh that is imbedded in the middle of the material

Visotaq ViscoWrap allows economical and rapid installation in almost any situation above or below grade, including concrete structures, sewer lines and steel pipelines. Dispensed on a roll with 70 mil (1.8 mm) thickness, it is easy and safe to apply. No primers or solvents are involved, no heating is required, and there is no hardening time. A white polyester non-woven fiber top layer allows immediate painting or coating after installation. The material is storage stable (dry/cool) with an unlimited shelf life. It remains flexible even after decades.
Applications
Visotaq ViscoWrap (patent pending) is engineered for use in many water leak applications, offering long-term performance in commercial, residential, telecommunications, utilities, transportation, electrical, water, wastewater, agricultural, and industrial as well as others. Primary applications are sealing around rooftop vents, pipes, metal roof seams, flashings, residential and commercial roofing, EPM roofing, and cable entries, holes and voids, cracks, storage tanks, industrial pools, swimming pools, manholes, basements, floors, cable joints and repairs, and etc. It is also used in conjunction with other Amcorr Products such as Amcorr EZ Paste. It is a long-term solution for:
Prefab joints

Gravity fed pipes

Encapsulation of asbestos pipe, lead base paints, etc.

Manhole and I&I applications

Roof seal for penetrations, seams, cracks, transition

Pipe Crossings

Tank Chime

Seam sealant for exterior sheathing, insulation, sheet metal
Physical Properties
Visotaq ViscoWrap is a mastic-like material designed with synthetic properties that will adhere to almost any surface without a primer. It comes in rolls and is designed to be used as a permanent solution for water leaks.

Easy to apply

Long term protection

Non toxic

Weather/salt resistant

Works from -22°F to 158°F

Patented technology

Cold applied

Environmental friendly

No primers

UV resistant

Weather resistant

Molds and forms easily

Solving difficult problems

Compatible with dry coatings

Tested according to latest specifications

ISO9001

Made in the USA

Dispensed in 70 mil rolls
| | |
| --- | --- |
| Color | Gray |
| Paintability | Polyester back can be painted |
| Odor | None |
| Density | 1.4 |
| Perm Ratomg | < 0.0001 perms |
| Water Intake | < 0.0008 lbs/oz |
| Resistivity | 1012 ohm-cm |
| Viscosity | Viscous elastic solid (putty like) |
| pH | Neutral |
| Shelf Life | Unlimited |
| Max Operating Temperature | 158°F |
| Min Operating Temperature | 45°F |
| Water Intake | 0% |
| Adheres to Wet Surface | No |
| Min Temperature (no cracks) | -22°F |
| Application | Above and below grade |
| Safety | No unusual hazards are known or expected. Observe normal safety procedures during installation. See MSDS. |
Installation & Inspection
| | |
| --- | --- |
| EZ Wrap application to a pipe surface | Application to a concrete surface |
Clean the application surface with a dry cloth. Remove as much loose material as you can.

Peel off the clear release liner from the roll of EZ Wrap and align the EZ Wrap with the applicaiton surface.

Use a Steel Seam Roller to press the EZ Wrap to the surface.

In cold weather, preheat the surface using a hot air blower or a hot air gun, or preheat the rolls in a heated cabin or car.

Within half an hour to an hour of application, peel EZ Wrap away from the side to see if full adhesion has occurred. If not, press down with a seam roller and/or heat the area with a hot air blower or heat gun.