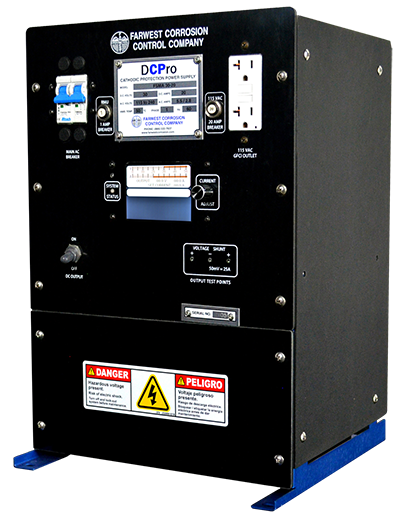 Our new solid-state, constant current, switch-mode power supply that you can control with the turn of a single knob. Pure, efficient CP power with the features you need and yet easy to use.
Click here
to learn more about this advanced and durable solution.
Complete Cathodic Protection
& Corrosion Control Solutions
We are a premier provider of an extensive range of cathodic protection and corrosion control related products and equipment. Both a distributor and manufacturer, we offer standard and custom designed products to prevent corrosion on a wide variety of metallic structures.
Our Marine Division offers a complete line of anti-fouling, cathodic protection and corrosion prevention related products and solutions for the marine going vessels, equipment and structures.
Farwest's Engineering Division provides cathodic protection and corrosion control expertise to design, monitor, test and maintain corrosion prevention systems. We are experts in our field and offer many technical solutions and advantages.
The Construction Division of Farwest is a leading installer of cathodic protection and related systems. Our expertise in this field provides customers with industry leading advantages and effective solutions.